"Eat Well…Travel Often"

Philadelphia's most iconic foods in a simple group friendly menu.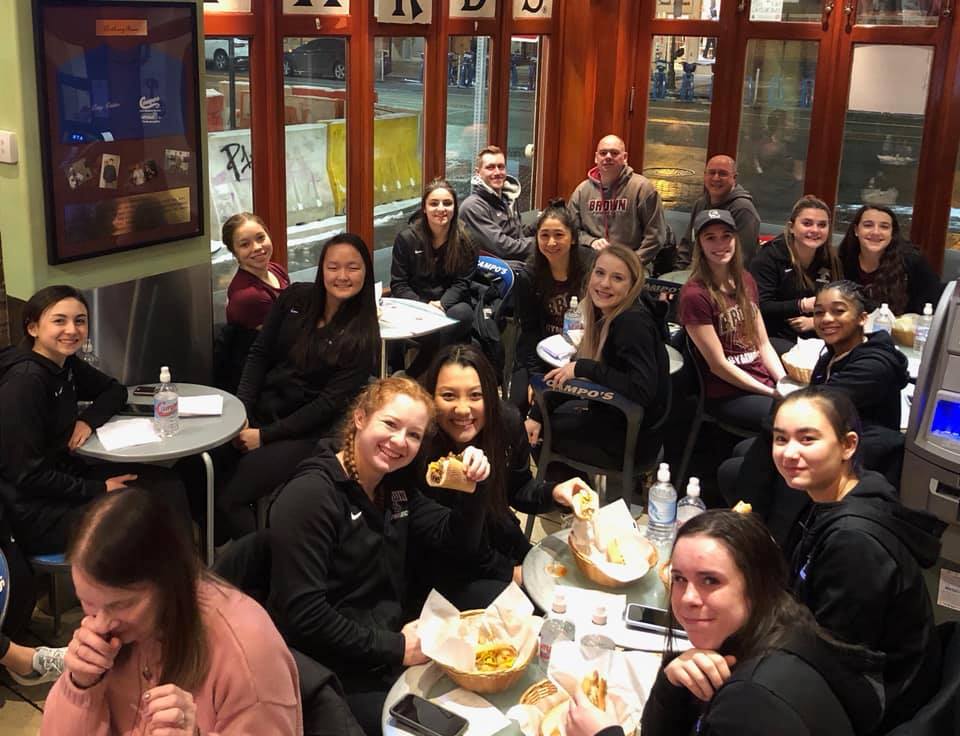 You can use this menu in house, get it delivered to your favorite attraction, or pick them up a portable lunch box! Want to read more about Group Dining in Philadelphia.
Individually packaged and labeled
Easy location next to I-95 makes pick-up easy for bus trips
Delivery available
Vegetarian / Vegan / Gluten-free lunches are available
Share group space at local partner venues for 50-200 people
Guides and drivers eat free!". And right under that should be the contact Mike for more options box
Group dining Package Located near National Constitution Center, Independence Visitor Center, and Museum of American Revolution, adding an original Best of philly lunchbox to your Historic visit, has never been easier! We offer delivery and have a dining room with outside patio seating.
Want to have an eat in meal for a large group, or need box lunches for a Field trip, Seniors group, or boy scouts / girl scouts trip? Campo's Box lunch is your go to option!
Convention Guests and Tours
We are conveniently located in Old City, just two blocks from the Liberty Bell and down the street from the Museum of the American Revolution. Adding Campo's lunch package to your tour of the historic district has never been this easy! We are flexible and know that groups are always changing and never on schedule.
Perfect Field Trip Meals
When you're dealing with hundreds of cranky children who won't stop mentioning how hungry they are at any given opportunity, looking for inexpensive meals for large groups such as this gets plenty more stressful.
Don't let your efforts be in vain — visit Campo's to get the perfect option for lunch for a group of any size. We recommend not only our kids' menu but also our group sandwich lunch boxes. Our boxed lunch package offers groups a true Philly specialty lunch, including an authentic Philadelphia sandwich, a drink, a bag of chips, and a small dessert.
Just stop into our Old City location to pick up boxes of lunch for your entire group!
Old City's Best Meals for Large Groups
Whether you are scrambling for an easy lunch for a group or a sandwich shop that offers a vegan cheesesteak or a gluten-free roll, Campo's is where Philadelphia locals and visitors alike can get their fill of food for large groups. If you need to pick up boxes of lunch or any other meals for your group, we are located in Old City, near South Philly, Society hill, queen village, Fairmount, Fishtown, Northern Liberties, Center City, and Downtown.
Look to us for the meal your entire party can get behind for an authentic meal, no matter the size. Order all of your food for large groups today by calling us at 215-923-1000 today!
Delicious Food for Large Groups
Any visit to Philadelphia can only be completed after taking advantage of the city's famous cuisine. Finding enough food for large groups can, at times, be difficult, especially when you are dealing with scrambling for easy meals for large family gatherings, boxed lunches for groups, or field trip meals for the entire fifth-grade school trip.
No matter what the occasion may be, the best way to find inexpensive meals for large groups is by taking a visit to Old City and stopping into Campo's. With a menu that spans from cheesesteaks and hoagies to homemade pasta and salad, Campo's makes group dinners easy with something that everyone at your party can enjoy.
Our menu also includes vegan cheesesteaks and the option for a gluten-free roll to meet any dietary restrictions that might otherwise make finding meals for large groups a bit tricky.
Groups visiting Philadelphia are sure to be drawn to areas such as Society Hill, Northern Liberties, or Center City, and Campo's is within easy traveling distance from all of these locations.
Complete Your Family Gatherings with Campo's
Finding food for large groups can be a challenge when the family comes around. When dealing with a large group of the people you hold closest to you, finding the right meal can sometimes be nerve-wracking. Luckily, you have Campo's to make your search for an easy lunch for a group a short one, as you can provide your group sandwiches, salads, and even dessert!
The best lunch for a group of any size is at Campo's, so stop in or order online to treat your family to a Philly specialty lunch the next time they all come to Philadelphia for a visit!
Great for Team Dinners
Looking for a fun spot to take the team? Whether you are looking to build morale with your co-workers or celebrate a sports victory, spending time with your team is imperative, and catering an easy group dinner helps everyone get closer.
Your team dinner will be complete with plenty of food for large groups to have enough to satisfy them and even take them home for the next day! Call to make a reservation or order some boxed lunches — we also offer delivery services!