Caterer in Philadelphia
If you're looking for a Philadelphia caterer look no further than Campo's. With many years of experience, you can rest easy during your event. Campo's will serve up delicious, classic Philly favorites that are sure to delight your guests. Whether your event is a buffet for a wedding, a casual picnic for friends, a corporate meeting, or a birthday celebration, Campo's is there to come to your venue and serve up a delicious meal for you and your guests. Campo's Philly cheesesteak catering is a big hit for tour groups in Philly. We often bring boxed lunches to popular tourist destinations such as The National Liberty Museum, The Independence Seaport Museum, and the Battleship NJ. When you need a caterer in Philadelphia, Campo's is there for you!
Philadelphia Caterer
Campo's is a caterer Philadelphia PA with experience accommodating to different food preferences. In addition to our Philly cheesesteaks and home cooked style dishes, we offer options for vegetarian and vegans. We even have gluten-free bread on request. We're more than just a Philadelphia caterer; we pride ourselves on bringing the same level of warmth and service to our catering clients as we do to the regulars who visit our flagship store. No other caterer in Philadelphia can deliver such a wide range of options for any budget, size, or palate.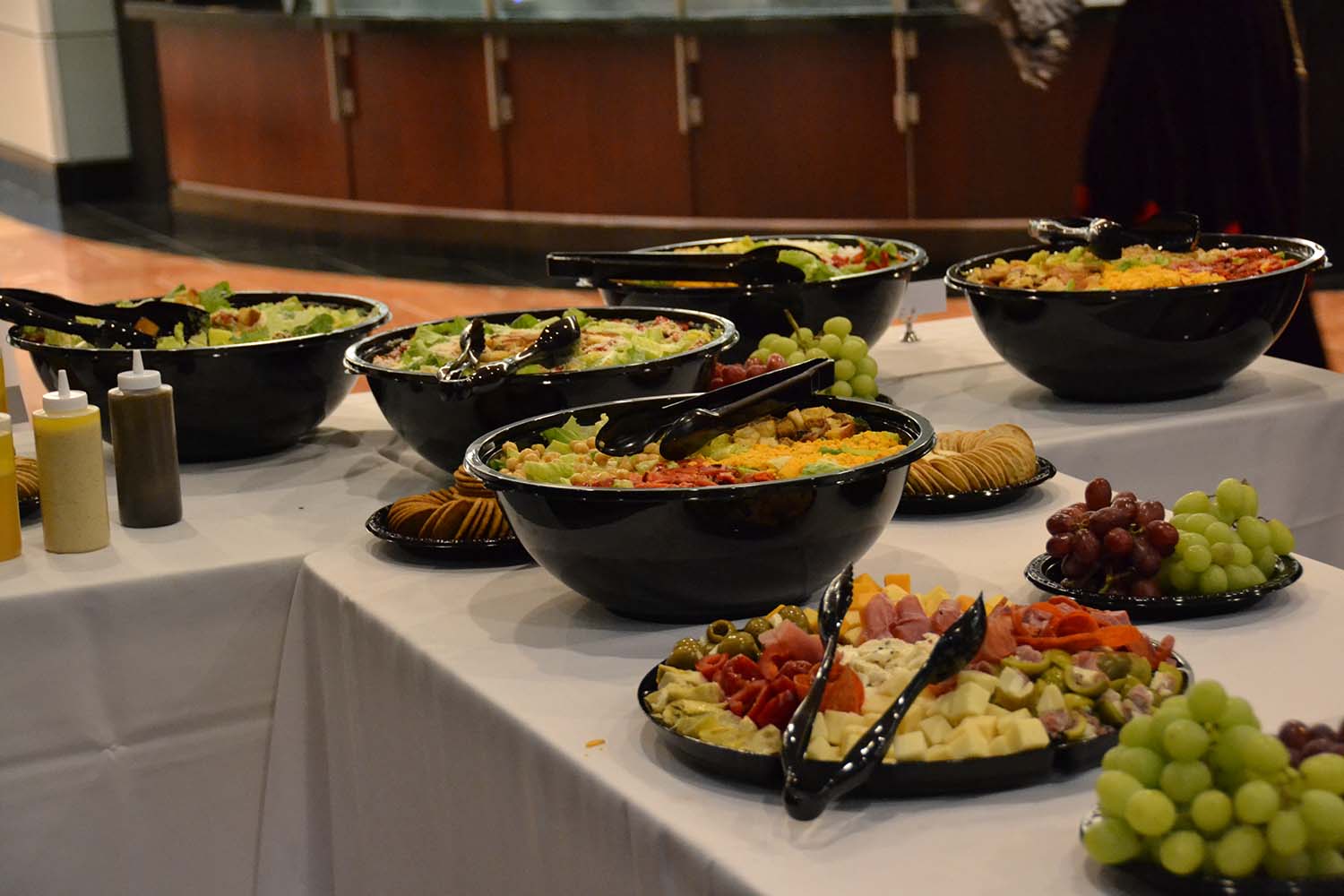 Wedding Caterer Philadelphia
As a top Philadelphia wedding caterer, Campo's has helped make many couples' wedding days special. Use Campo's Philadelphia catering for your rehearsal dinner or the big day. In the past we've also catered for wedding buses and for bridal parties pre-ceremony. Our flexible catering options makes it easy to create a menu that's perfect for you and your wedding guests. Treat guests coming in from out of town to an authentic Philly feast of cheesesteaks (chicken and veggie options available), hoagies, Italian roast pork, cannolis, and more. When your guests are served by a wedding caterer Philadelphia like us, it'll be an experience they won't soon forget!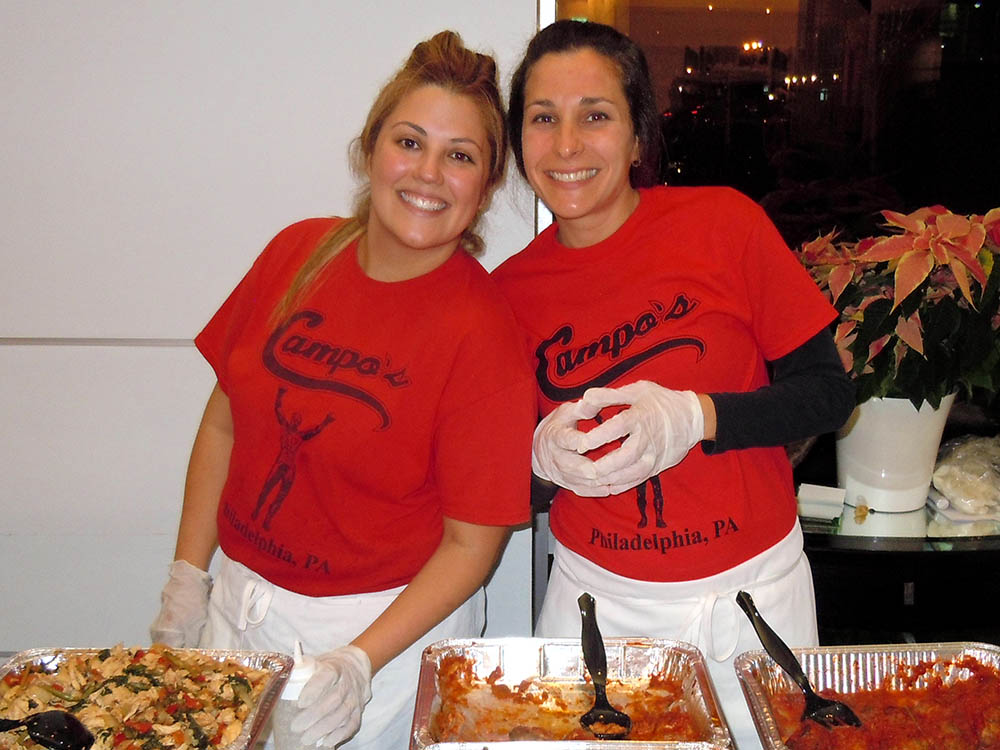 Best Philadelphia Caterer
After years of serving our community, we know what guests want out of a caterer in Philadelphia—delicious and freshly prepared food, a flexible menu, punctual delivery, quick setup, and service with a smile. Campo's Philadelphia catering delivers on each count. We treat every event as though it were our own. We're geared to serve for events ranging from a small gathering of 10 friends, a wedding for 100 of your loved ones, or even a corporate event for thousands. To give you some examples, we've done catering for holiday parties like at the Waterfront Square Condominiums, The Best of Philly Sampler events at the Liberty Escape Room and Urban Axes, and for businesses that want exposure during Philadelphia street festivals like Fete Day. When Campo's caters, you can sit back and relax knowing that we'll take care of every detail.
Philadelphia Catering
At Campo's, the catering menu is filled with the same classic Philly foods that are beloved by diners at restaurant in Old City. When considering restaurants that cater, keep Campo's as your top choice! You can mix and match to build your perfect menu. In addition to having the best cheesesteak in Philadelphia, we offer many different kinds of hoagies and wraps. Our catering company can serve up our signature sandwiches like The Works cheesesteaks and also classic dishes like Italian roast pork, homemade meatballs, eggplant parm, baked ziti, sausage scallopini, vegetarian and vegan trays, deli favorites, and more. Add in a few salads, pretzels, and a cannoli platter and you have an event your guests won't soon forget!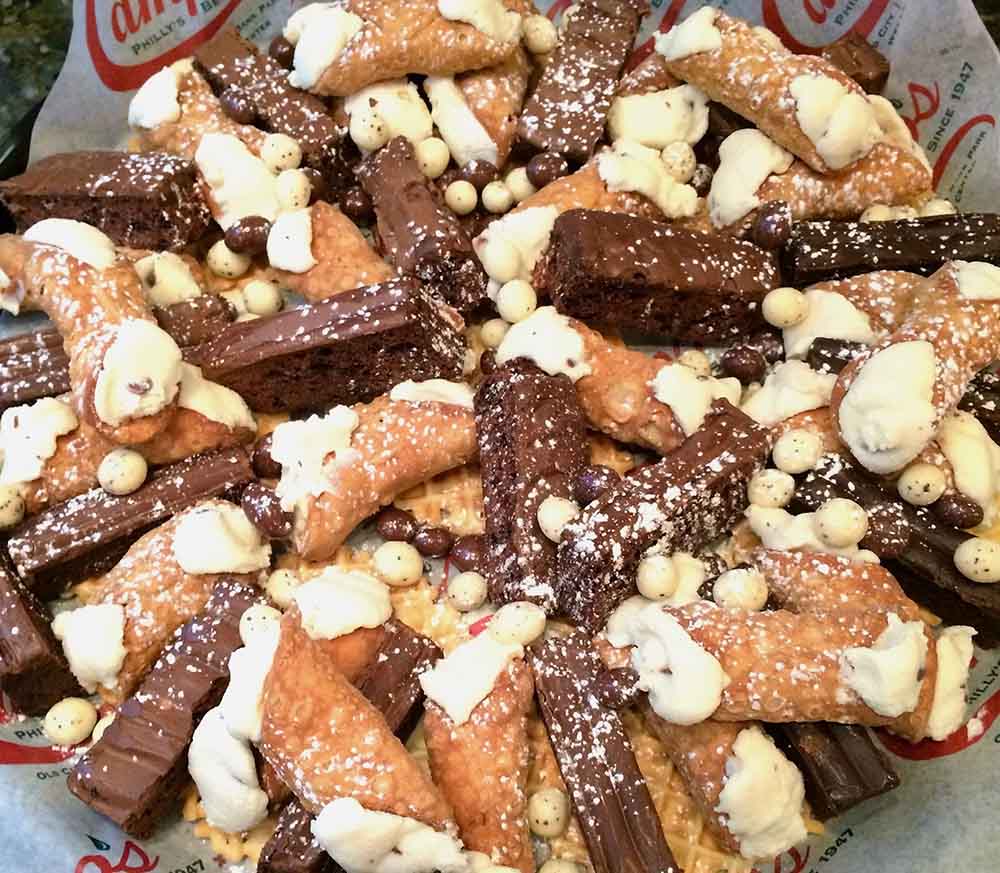 Best Caterer in Philadelphia
Campo's takes catering very seriously. We pride ourselves on showing up on time and setting up your event quickly. We'll work closely with you to help you determine how much food you need and what menu will work best for your event. We go above and beyond to guarantee that you and your guests are happy and satisfied. Choosing Campo's as your Philadelphia caterer is always a smart choice for a stress-free event!
</p